blanc.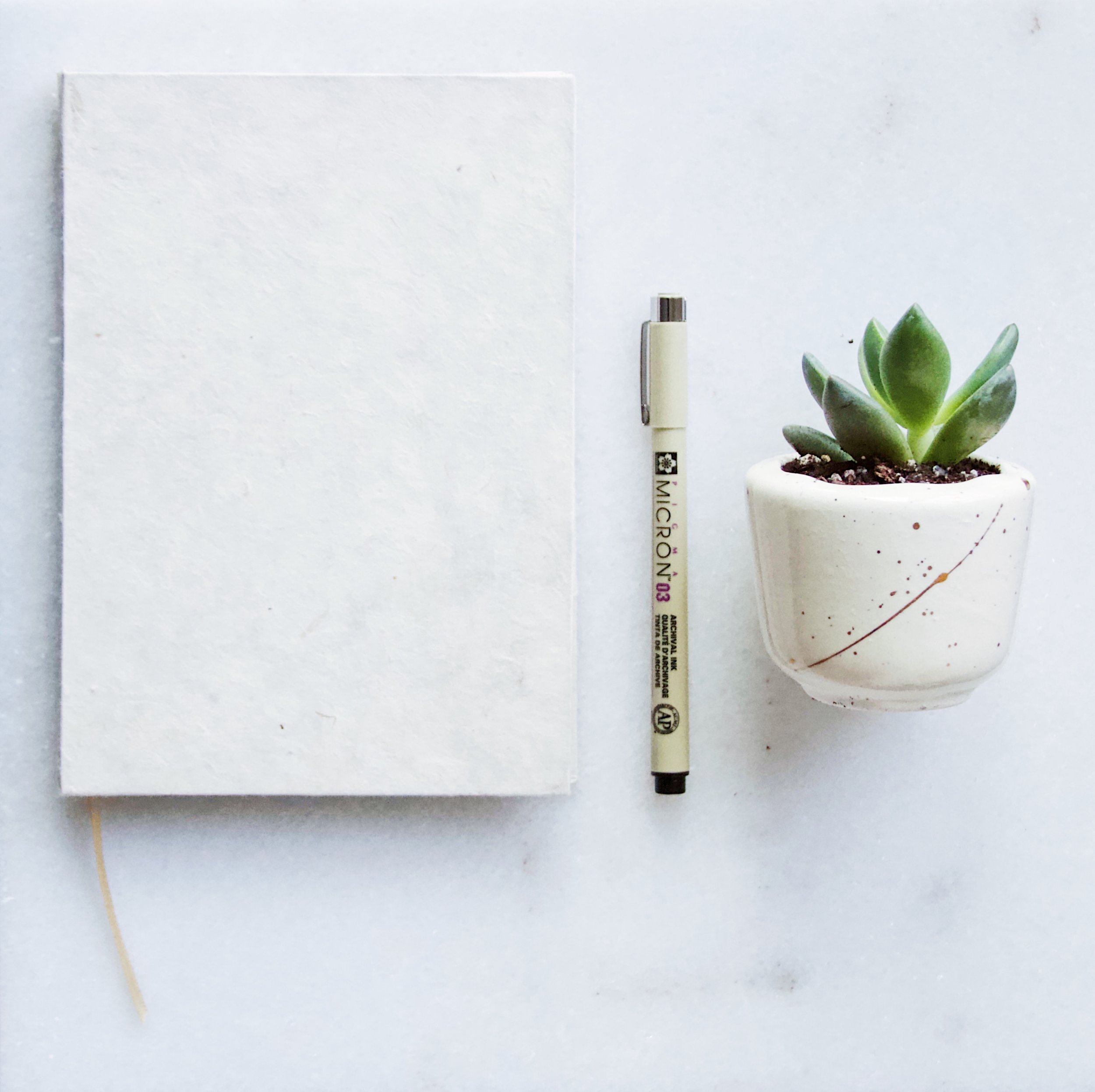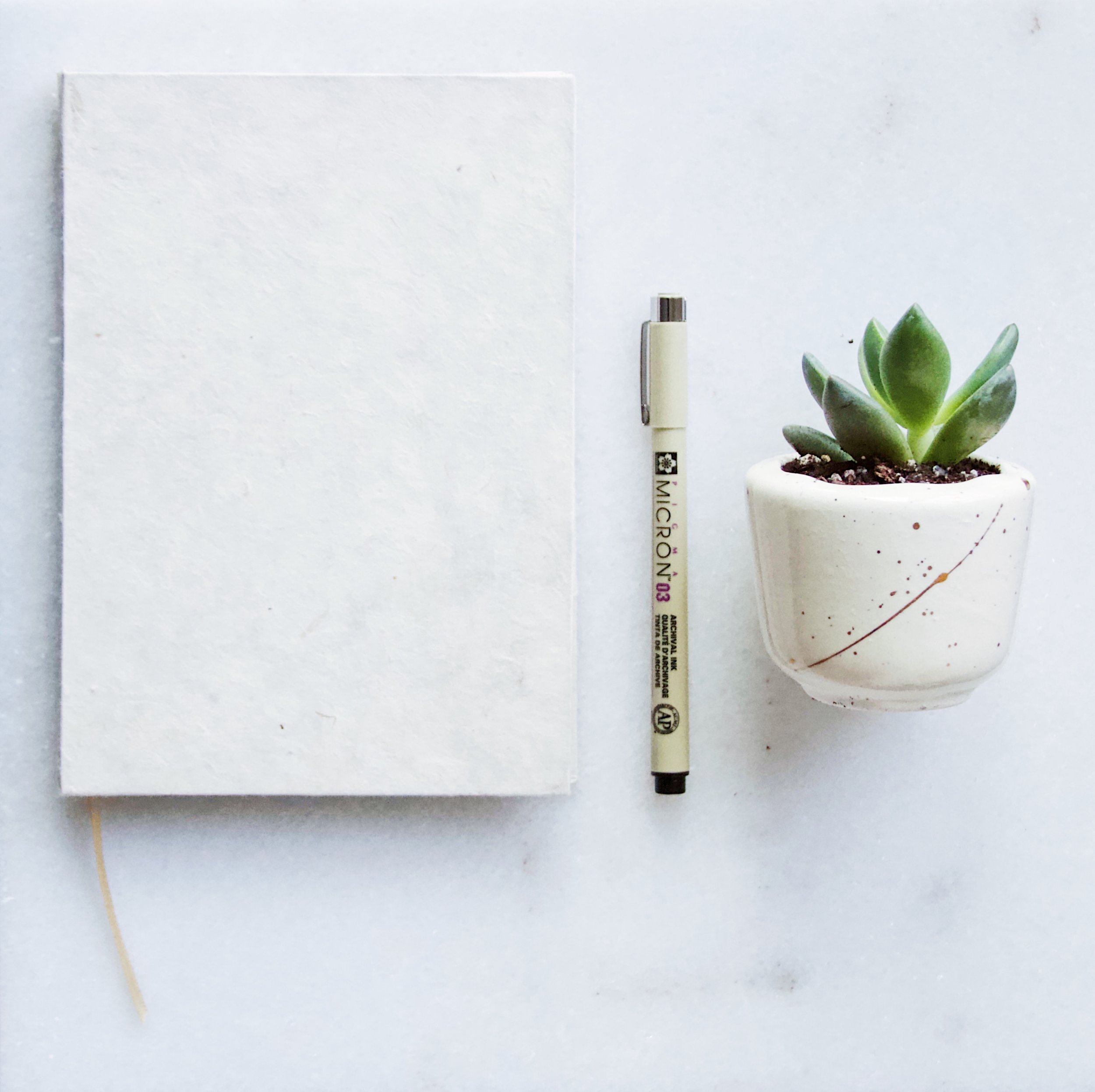 sale
blanc.
A gift box designed for day one.
And every day after that.
Give them a place to illustrate their ideas, jot down their goals and cross them off one by one. When they look back on the year they'll realize how much they've grown...and how much their little plant friend has grown as well.
Inside the Box:
A Journal
Wrapped and hand-bound by Hannah Jacobson, this beautiful journal is an instant keepsake. The cover is soft to the touch with expertly crafted paper, milled in Thailand. Its pages are perfectly suited for multiple pen and marker weights and, when they need to draw a smooth line across two pages, its spine lays flat.
A Pen
The iconic MICRON pen from famed Japanese company, Sakura, sports a line weight that is versatile enough for both notes and fine sketches.
A Succulent + Planter
This adorable plant companion is a living metaphor for steady, determined personal growth. Each succulent is nursed by B. Willow and housed in a hand-thrown planter by Tin Tin's Pieces; complete with a beautiful gold lustre detail to match the journal.
Shipping included in price. First orders ship February 2nd.